Stocks stabilized yesterday, in the second part of the US session, which looks supportive for the Friday session, which will be a significant one going into next week. If we get another positive close today, risk-on will stay and try to pull even lower vs. majors.
The important thing is also to track the US notes, which are coming slightly down, but ideally only into another fourth-wave pullback that belongs to a higher degree of bullish impulse, as shown in the chart below. We see two supports that can try to limit the intraday drop.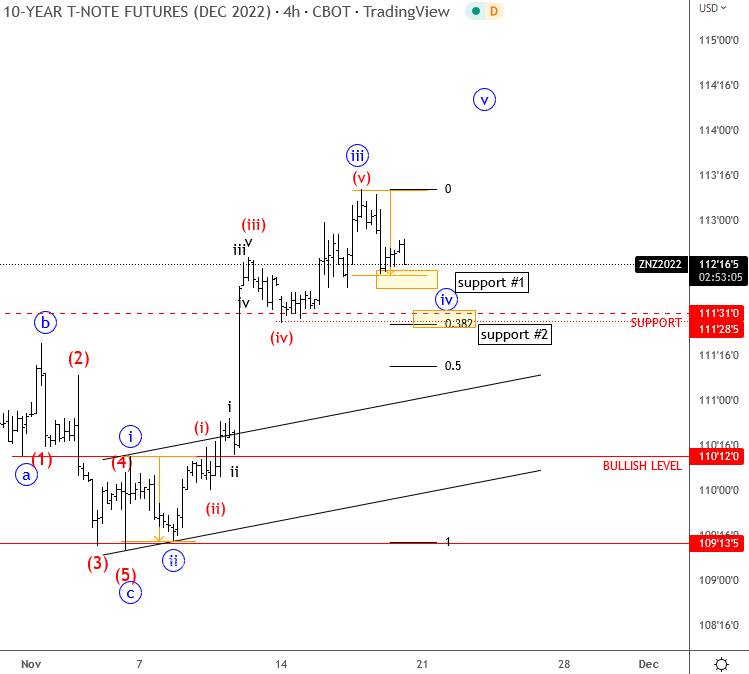 If notes will rally and yields drop, then strong currencies such as and can see more gains. Even should be in focus with a push higher based on a possible hawkish look from the European Central Bank President Christine Lagarde, who is scheduled to deliver a speech at 11:30 GMT.
Credit: Source link